Top 5 trends for holiday party makeup (and how to pull them off)
Looking to incorporate a current makeup trend in your holiday party look – without going overboard? Check out some examples from my portfolio below, followed by tips for adapting these dramatic looks into a wearable (but still fabulous) holiday statement!
Trend #1: Vampy lips
How to wear it: With very little color elsewhere on your face! Bold lips are a statement, and a fast way to look pulled-together (even if you're not). Make sure to neutralize any red in your face and keep your blush in the same color family, applied very softly. Clean skin and mascara is all you really need to accompany a vampy lip!
Pitfalls to avoid: Anyone who has ever worn a bright, creamy lipstick in public knows that urge to check a mirror every few minutes to see whether any smudges or feathering have occurred. Since you'd probably rather focus on the party than on makeup maintenance, stick with a long-lasting matte formula or a stain. Applying lipstick over a matching lip pencil, and blotting between layers, also helps with durability (be sure to fill in the entire lip with your corresponding pencil), and limiting or eliminating lip gloss will help keep the look from feathering (if you want to wear gloss, just apply a touch to the center of your lower lip). Not feeling up for a fully lacquered pout? Choose a bright or deep color that suits your skintone and pat it on softly with a finger until you reach the intensity that you're comfortable with. This will give you a diffused, stained-lip look that is modern, imperfect (the "I-didn't-try-TOO-hard" look), AND perfectly kissable.
Liz's product picks: OCC Lip Tars have fantastic pigmentation and, used sparingly, can achieve a gorgeous stained effect. On the drugstore side of things, CoverGirl Outlast lip stain is VERY pigmented (most of the colors go on brighter than you'd expect from the package color) and very long-lasting.
Trend #2: Graphic eyeliner
How to wear it: Depending how bold you go with the lines, eyeliner can be a standalone statement or incorporated into a complete look. A subtle cateye is a classic accompaniment to red lips, while a thicker line or an unusual shape pairs best with soft skin and nude lips. Planning a rock & roll-inspired outfit for New Year's? Anything goes!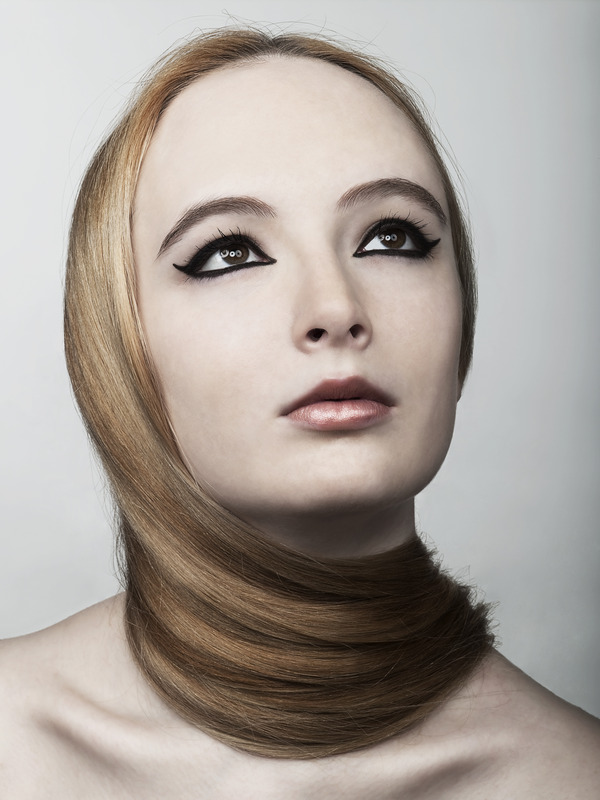 Pitfalls to avoid: Graphic eyeliner is definitely tricky if you haven't done it before, so don't wait until you're late for a party to slap it on for the first time. Try using an angled brush with eyeshadow or a freshly sharpened eye pencil to slowly draw the lines you want – it's easier to clean up any mistakes and correct the symmetry before you go in with a liquid or gel formula on top to complete the look. Resting your elbow on a table while you draw the line will help steady your hand. And make sure to check how your eyeliner looks when your eyes are open, since that's how most people will see it – try drawing the shape you want on an open eye, and then connecting the lines with your eye closed, to get the effect you're looking for.
Liz's product picks: Stila makes amazing gel liner in various colors, and they have a high-performing waterproof liquid eyeliner now as well. I'm also partial to my tried-and-true MAC fluidline.

Trend #3: Metallics
How to wear it: You can choose to wear a metallic color that contrasts dramatically with your eye color (for example, coppery tones against blue eyes) and/or corresponds beautifully with your skin tone (such as golds and bronzes to add warmth to your skin). To add intensity and a "foiled" effect, apply metallic eyeshadow or loose color pigment wet (you can use water or a glycerine-based mixing medium to dampen your brush). You can also apply with an angled brush to achieve a beautiful glimmering eyeliner.

Pitfalls to avoid: Metallics are… well, very metallic! Frosty eyeshadow and lipstick can look very dry and enhance creases, blemishes and wrinkles, so choose products with very finely-milled pigments (rather than chunky metallic flakes or glitter) and take care to limit application to smooth skin wherever possible. Exfoliation is key if you plan to wear a metallic lipstick. These naturally shiny pigments may reflect camera flash and look white or blown-out in photos, so be sure to apply strategically (and not all over your face!)
Liz's product picks: When I want an intense metallic effect, I skip the pressed eyeshadow and go straight to loose powder pigments from a variety of companies (MAC, Ben Nye, etc.) – applying them wet, or mixed into a clear gloss, can achieve a variety of effects (always check first to make sure that the pigment is approved for use on the eyes or lips before applying). I also love Temptu's SB highlighters!

Trend #4: Glowing skin
How to wear it: Dewy skin is very youthful, looks very refreshing (especially in winter, when many of us suffer from dry, dull skin), and flatters all but the most troubled skin types. Unlike metallics, the products used to create dewy skin are very soft – if they are shimmery, the shimmer should be very finely milled so it doesn't show up in little sparkly flakes on the face.

Pitfalls to avoid: Too much glow all over the face can just look greasy, especially in pictures. To avoid this, add the luminizing product only to the highest points of your face (the tops of your cheekbones, the bridge of your nose, your browbone, and the center of your forehead) and keep the rest of your face matte or satiny. This also emphasizes your bone structure beautifully, and gives you a candlelit glow without excess shine. To keep the look balanced, don't do shimmery eyes and lips at the same time – a good rule of thumb is to limit the highlight to one or two areas of the face (cheeks, eyes, lips). If you're struggling with acne or other textural issues and don't wish to highlight them further, keep the skin matte and limit the shimmer to your eyes (see below!) or lips.
Liz's product picks: I love to blend Smashbox Artificial Light or a few drops of Temptu SB Champagne into foundation to highlight the high points of the face, and a shimmery vanilla eyeshadow looks nice on the inner corner of the eye and cupid's bow of the lip.
Trend #5: Colorful smoky eyes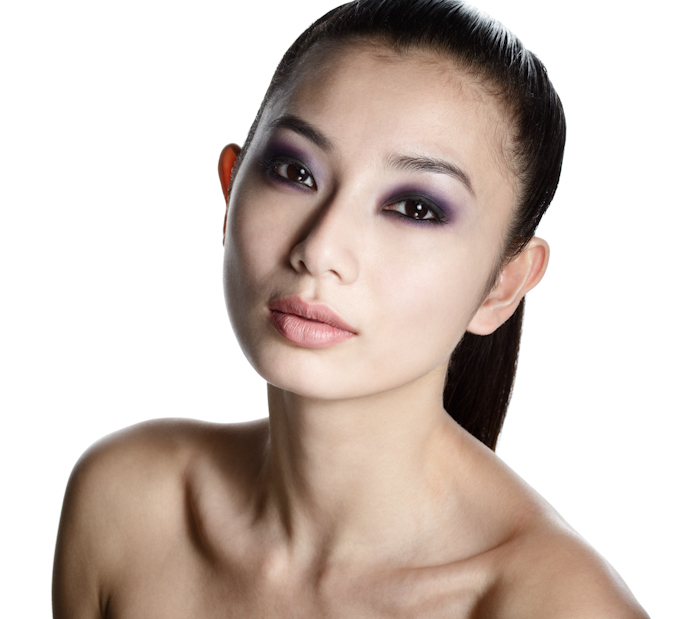 How to wear it: Strong eyes are made most wearable when paired with clean skin and soft lip colors. You can achieve a smoky look with any color – it doesn't even have to be a dark color! – as long as you concentrate the shade at the lash line and blend, blend, blend out to nothing to achieve a dark-to-light gradient. One handy trick: tried to create a graphic eyeline but don't like the way it looks? Grab a damp cotton swab and smudge out the line into a haze of color. Then set with a corresponding eye shadow shade to keep the look long-lasting.

Pitfalls to avoid: Heavy, black, up-to-the-eyebrow raccoon eyes can look cool on the runway but overwhelming in person. Whatever shape and color you choose, spend a little extra time blending out the edges. Smoky eyes should never have a harsh line in the crease where the color stops – whether black or pink or multicolor, the colors need to be blended out to nothing. Applying with one brush and then blending with a clean, soft brush is a good technique to keep from adding too much additional pigment as you blend.
Liz's product picks: Make Up For Ever makes outstanding eyeshadow in every texture, but Ben Nye is the budget gal's best friend with colors that pack a punch (I just love their Lumiere Luxe line!)

Photography:
1: Angela Michelle Perez
2: David Pankratz
3: Steven Duarte
4: Alex Minkin
5: David Pankratz
6: Angela Michelle Perez
7: Tyler Shumway
8: Stephanie Pierce
9: David Pankratz
10: Sean Peragine
Comments
comments