Wedding Pro Spotlight: Amanda Herzberger, Orchard Cove Photography
I stumbled across Amanda's work on Style Me Pretty, and immediately saw something I loved. She has a knack for capturing one-of-a-kind moments in the best of the photojournalistic tradition, and her images are playful and lively – such a breath of fresh mountain air! She was kind enough to answer some questions from me about her work, and shared some of her favorite wedding moments as well.
1. Tell us your name, business name, what you do, and where you do it!
Amanda Herzberger
Orchard Cove Photography
Wedding and Portrait Photographer
Photographing around New England focusing on Vermont and the Berkshires
2. What – or who – got you started as a photographer?
As a child I was always fascinated with old family photos and would spend hours looking through albums my Mom had created. That interest led me to begin making my own photos when I was old enough and eventually led into the desire to start my own business creating heirlooms for other families.
3. How would you describe your style as a wedding photographer?
In photographer speak: Photojournalistic.
In regular person speak: Laid back and fun.
4. What or who inspires you?
In a word….relationships. I love observing and documenting relationships of all kinds and finding small moments that others might miss.
5. What types of clients do you work best with?
Couples who don't take themselves too seriously and hope that their wedding day will be joyful and centered around love, family, and friends.
6. What are some of the most challenging aspects of your job?
The wedding day can be stressful at times – it can be challenging to keep to the timeline but I try to provide a calming and organized presence and gently prompt people as we move through the day so everyone stays on track. Also these days families can have complicated dynamics – it is sometimes challenging to navigate the various relationships between family members. It's important to me to learn as much as I can about how everyone relates to each other so I can ensure that things run as smoothly as possible on the wedding day.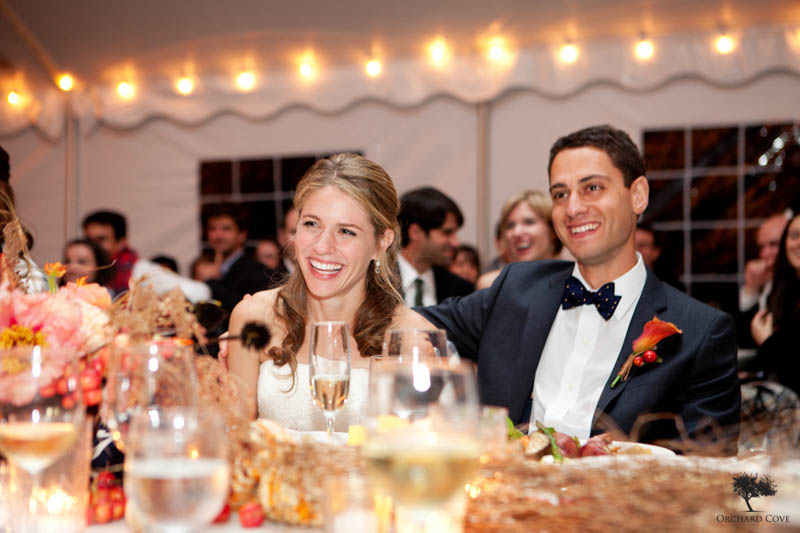 7. What do you find most rewarding about your job?
Finding and capturing a moment that nobody else noticed.
8. What tools/equipment can you not live without?
My Canon 5D Mark III – it has the power to shoot in very low light situations without flash (which can sometimes be intrusive) and the speed to capture things as they are happening without a lag.
9. What tips do you have for couples looking to hire a photographer?
Make sure you love both the person AND their work – you will spend a lot of time with them that day and if you don't connect with them it will not be as fun.
10. Tell us a story about one of your favorite jobs.
This was the hardest question to answer. When you are privy to such an important day in people's lives countless memories stand out and it's nearly impossible to pick just one. But here I go…
Mike & Becca [above] were due to be married on Martha's Vineyard over Labor Day weekend 2010 at her parent's home. That Thursday I was making raspberry jam with a friend while keeping an eye on the forecast…..Hurricane Earl was due to score a direct hit on Martha's Vineyard Friday and Saturday and there were rumors of ferry service being stopped and the island effectively shutting down. I was in phone contact with Becca that afternoon and eventually decided to head down a day early so I could catch a ferry first thing Friday morning just in case they suspended service.
I arrived on the island and went to Becca's home to check in. Guests were canceling left and right, a few of the vendors were not sure they could make it, and Becca's beautiful flowers (she's a florist so was doing her own) had arrived damaged. They were checking on the forecast hourly for updates. I spent that afternoon driving around the island exploring and eventually made my way back to their house late Friday afternoon. The island was eerily calm as everyone had been advised to stay off the roads unless completely necessary, and it felt like people were buttoning down to ride out the storm (literally. people were nailing boards to windows and bringing things inside that might blow away!)
Becca and Mike remained positive throughout, determined to celebrate and marry no matter what and it was that positive attitude that set the tone for the weekend. The rehearsal ran smoothly and we headed inside for dinner at their house just as the first raindrops began to fall. As the storm raged outside and the wind howled we were inside feasting, telling stories, and being serenaded by Mike's old singing group from college. People really banded together and the party lasted into the night as the hurricane continued to beat down on the island.
The next day the storm had passed and the sun was shining – it was as if the hurricane had never happened….even the grass had dried out! All the vendors had made it to the island and many of the guests who had originally thought they would have to cancel had driven through the storm to celebrate. Mike & Becca radiated happiness and everyone had a blast following their lead.
For me Mike & Becca are an example of the type of couple I love to work with – fun loving, relationship focused, and not about to let a small detail like a hurricane ruin their party.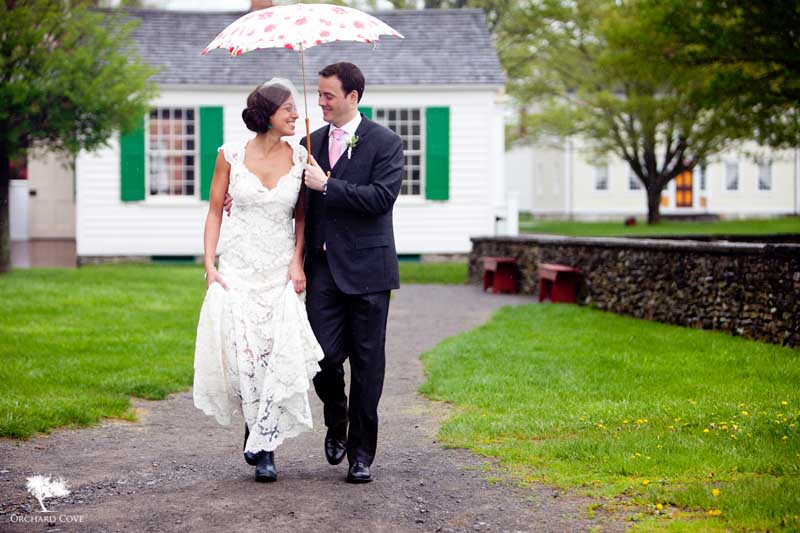 Comments
comments