Barbara & Briony's Wedding at Alyson's Orchard, Walpole NH
This was my first-ever wedding on a Tuesday! Barbara contacted me about a month before she was to wed her partner Briony – they both live in Australia and were planning long-distance, and since so many people were traveling such a distance for the festivities (and staying for a longer stretch of time), having it on a weekday made perfect sense. I was thrilled to have a midweek wedding to look forward to in June, especially one at such a beautiful location right on the VT/NH border!
Both gals opted for soft, natural makeup, with Barbara getting a little extra oomph to set off her beautiful eyes. I was particularly in love with their colorful, flirty cocktail-length dresses!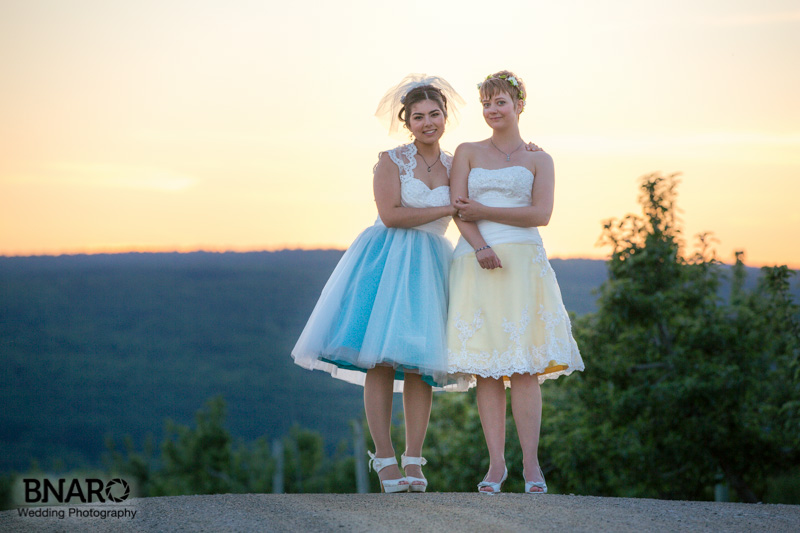 Photography: Bryant Naro
Venue: Alyson's Orchard, Walpole NH
Hair: Nicole Boylan, Belleza Beauty Salon
Comments
comments