Rainbow & unicorn-themed VT styled shoot featured on Inspired by This & Offbeat Bride
I had the pleasure of working with the gorgeous & talented Kristin Burgess recently on a different shoot that she modeled for and styled (stay tuned!) and she was so impressed with her makeover that she asked if I might be talked into joining her for another project… well, when she told me the theme, I was on board immediately. I mean… unicorns and rainbows. HELLO! Barbies bored me as a kid, but I had an impressive My Little Pony collection, and my love of color was what got me into makeup in the first place. It sounded frivolous and fun and fabulous, and I already knew how talented the team was, so I gladly made the trek to a private home in Vermont where the shoot took place.
And all day I was squealing over all the colorful details! It was over the top, in all the best of ways. I had so much fun working on this whimsical endeavor, especially creating the Hollywood glam look on the bride and the colorful purple eyes on the maids. I definitely had trouble choosing favorite photos, but here's a selection – including several images that were shot on film.
(Did I mention how much fun we had? Because we did. Subsequently getting published on both Inspired by This and Offbeat Bride was an unexpected bonus!)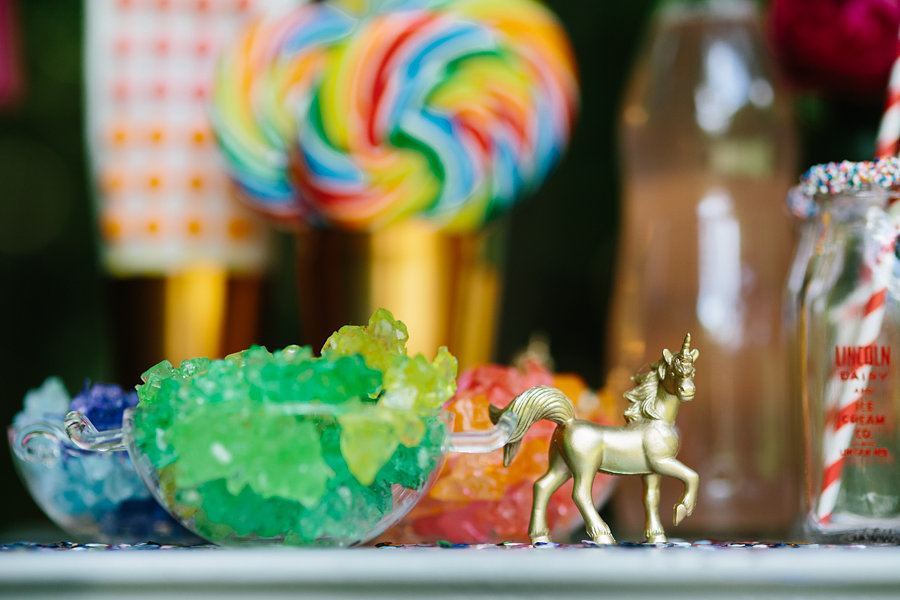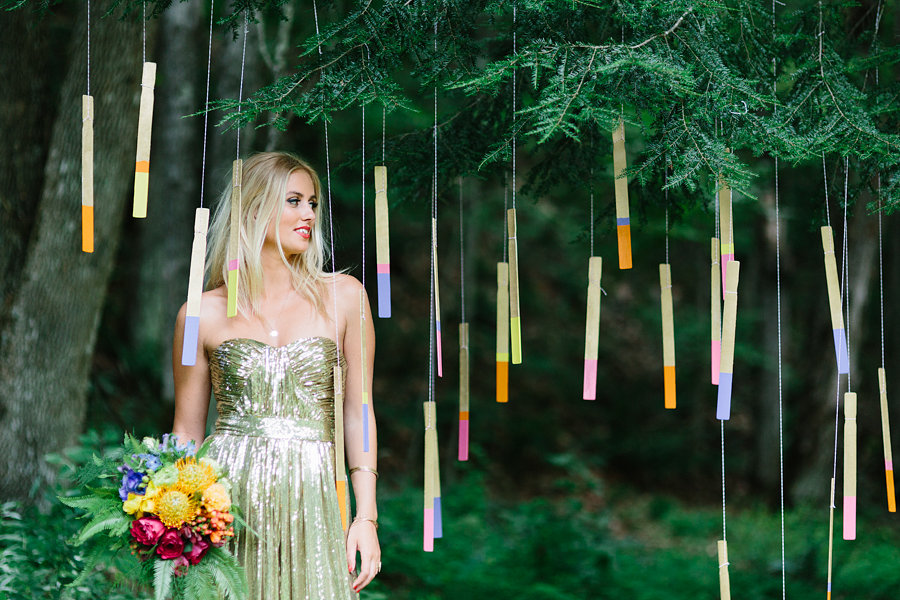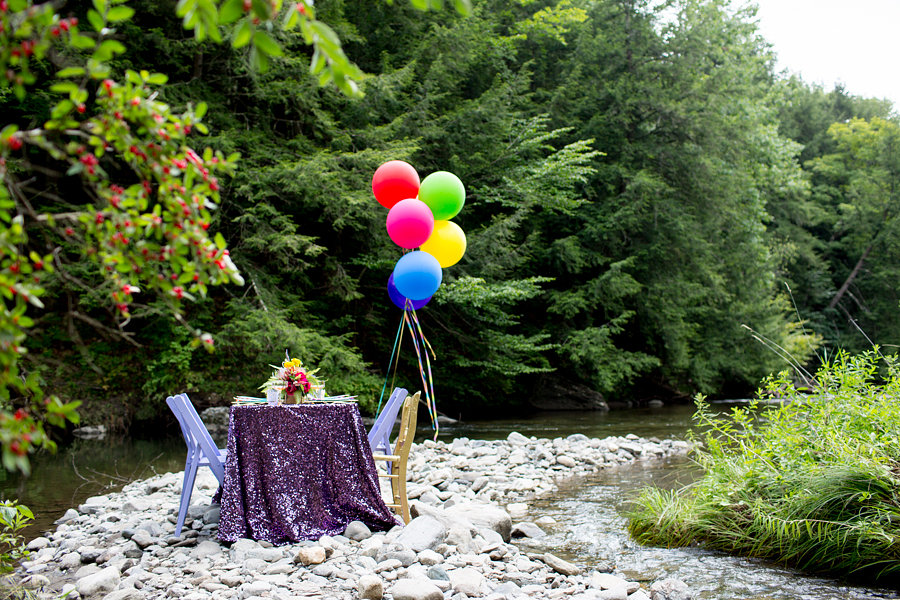 And then things got a bit weird…
Photography: Rodeo & Co. Photography
Design & Styling: Emily B. Event Design
Floral Design: Valley Flower Company
Stationary: Coral Pheasant Stationary + Design
Cake: Pleasant Street Sweets
Gown: Badgley Mischka
Veil: Emily Riggs Bridal
Bridesmaid Dresses: Ouma
Purple sequin linen: Nuage Designs
Comments
comments