Incorporating Radiant Orchid, Pantone's 2014 Color of the Year, into Makeup
I love makeup in the purple family! When I learned that Radiant Orchid was named Pantone's Color of the Year, I flipped through my portfolio to find some examples for anyone willing to rock a fabulous floral. (Now there's a New Year's Resolution I can get behind!)
Tips for Lips:
Whether you prefer a lighter shade (as in example #2, which was a custom blend created from the Make Up For Ever flash colors), or a vampier one (#4, where I used MAC's Violetta), you can make the look wearable by keeping the rest of your makeup fairly simple so as not to compete. Be aware that purplish tones on the lips can make your teeth appear a bit yellow by comparison, so if you're not feeling confident in that department, stick with more of a sheer gloss, a berry lip shade, or simply keep the purples to your eyes. Speaking of…
The (Purple) Eyes Have It:
Orchid tones provide a beautiful contrast with any eye color, although they will be particularly striking against green and hazel eyes (purples & pinks make the color green appear more intense). In example #1, I rimmed the eyes in black and then blended a shimmery, saturated pinky-purple eyeshadow under the model's lower lashline. This helped keep the look modern and defined, rather than sickly (always a danger when applying pink around the eyes!)
In #2, a subtle touch of orchid was used to blend out the edges of her smoky eye (coordinating with the striking lips without being overly uniform), and in #3, a more blue-based orchid eyeshadow (MAC's Parfait Amour) was smoked out all around the eye, applied more heavily toward the lashlines and outer corners to enhance the eye shape.
Have fun experimenting!
Photography: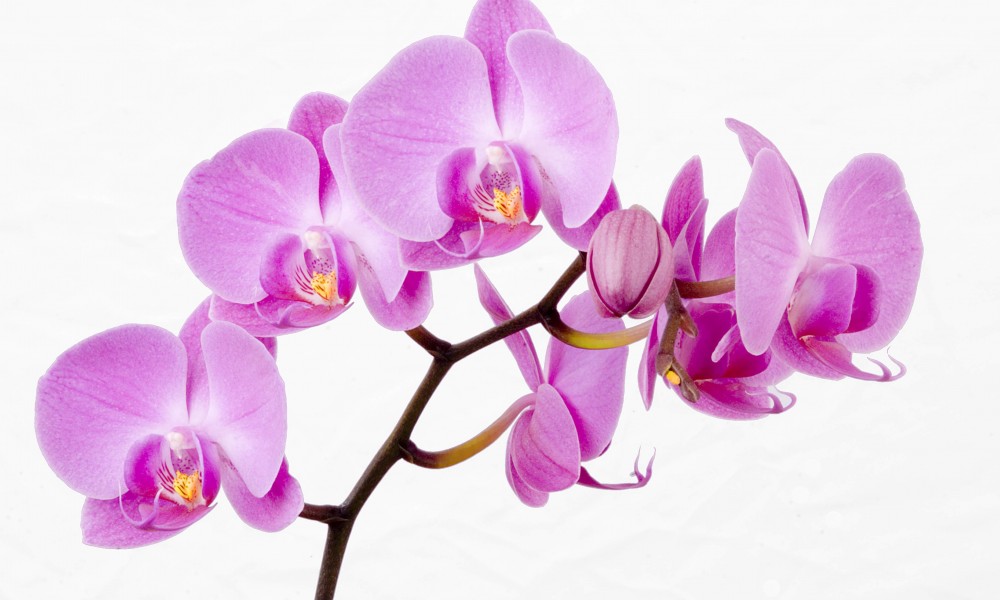 Comments
comments