(Behind the beauty) – Why I advertise on Offbeat Bride
I'll come right out and say it: most paid advertising doesn't appeal to me at all. It's usually impersonal (everyone's profile looks pretty much the same), it's inundated (you'll be listed right alongside your competition), and it rarely shows a return on investment (if you're extremely lucky, you book one or two weddings and break even). And the reason for the poor ROI? Brides already know how to use Google – if they're searching online for wedding professionals, they don't necessarily need a wedding-specific platform to find them.
Part of the problem is that most online advertising opportunities for wedding pros are fairly generic – the content is wedding-focused, sure, but that covers an awful lot of ground. Brides interested in a specific style won't spend a lot of time on websites that don't offer content that speaks to their niche. Fortunately, wedding blogs have sprung up to showcase every imaginable style, so brides with a specific vision can find advice and inspiration that's tailored to their interests. (But a blog that's extremely niche may not offer good ROI either, since the audience will be much smaller.)
That's what's so different about Offbeat Bride. Although arguably a "niche" blog (featuring weddings that break the bridal mold), it is populated with some of the absolute best wedding planning advice available online, and that means its content gets shared widely across social media. OBB isn't afraid to tackle tricky topics in-depth, including subjects most blogs would deem too "controversial." The writing is always detailed and engaging, without being overly prescriptive (no generic, regurgitated "bridal must-have" lists to be seen), and without being beholden to its ad base – as a former journalist, I really appreciate the ethics behind the writing. Finally, they were one of the first wedding blogs to feature LGBT weddings (and one of the only where the T in LGBT is proudly represented on the regular), something that was very important to me when I was considering how to spend my advertising budget. (Other blogs and publications have since jumped on the equal marriage train, but OBB was editorially fearless right from its inception, something I really respected.) I knew that OBB had an editorial direction I could wholly support, and all kinds of brides seem to agree (and not just the indie ones).
So has advertising on Offbeat Bride benefited me? In a word (OK, two words): hell yes! First and foremost, the ad pays for itself and then some every year (it's reasonably priced so even just one booking will cover the cost and still put money in my pocket). The brides that find me on OBB are excited to work with me right from the start (it's like fast-forwarding over half of the sales cycle!) and easy to talk to, since we already speak the same language. And they invariably have the kinds of weddings that I can't wait to be part of: creative, colorful, and deeply meaningful. Interestingly, a lot of the brides who cite OBB as the reason they contacted me aren't necessarily having wildly offbeat weddings themselves, but they look at weddings in a different way, which is why OBB's content appealed to them, and why they wanted to check out the site's vendors.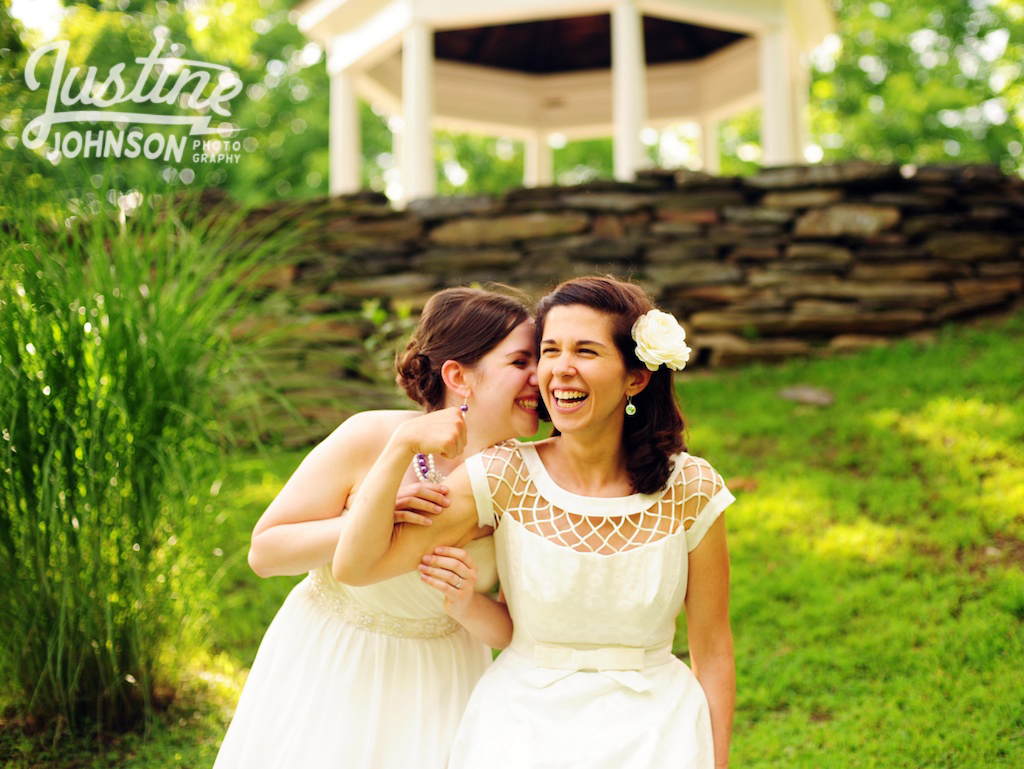 Here are some of the fabulous couples who cited Offbeat Bride as the reason (or one of several reasons) they wanted to work with me:
I can't really ask for anything better than great wedding referrals and amazing content that keeps couples coming back for more. Advertising with OBB has been a great ride, and I can't wait to see what's next!
Comments
comments