Betsy & Meghan's rainy day wedding at the Montague Retreat Center
New England weather is notoriously unpredictable, so I'm always delighted when my clients take on an unexpectedly rainy day and run with it – in this case, with bright yellow galoshes & umbrellas! Nothing could dampen the smiles of Betsy and Meghan, as well as their loved ones, who took part in their early October ceremony by sharing thoughts, advice, and well-wishes before the couple was pronounced legally wed.
As requested, the makeup was subtle but defined, just enough to keep their skin tone even and their eyes sparkling – perfect for the woodsy setting. And how amazing is Betsy's feather headpiece? (I was obsessed with the hem of her dress, too.) Personal style for the win!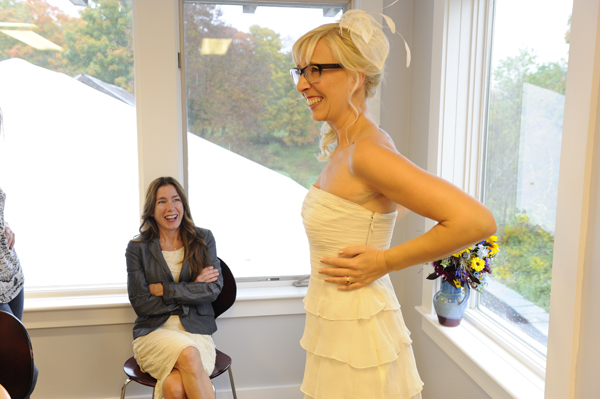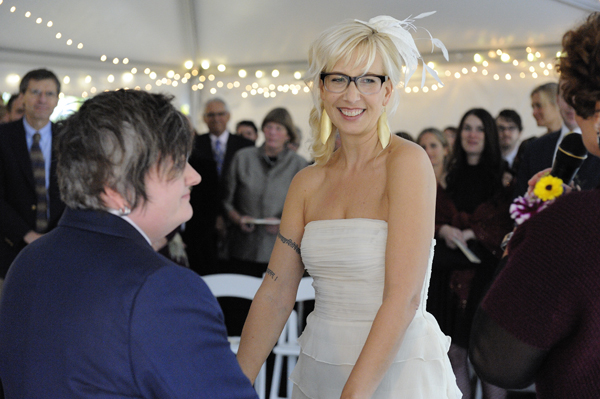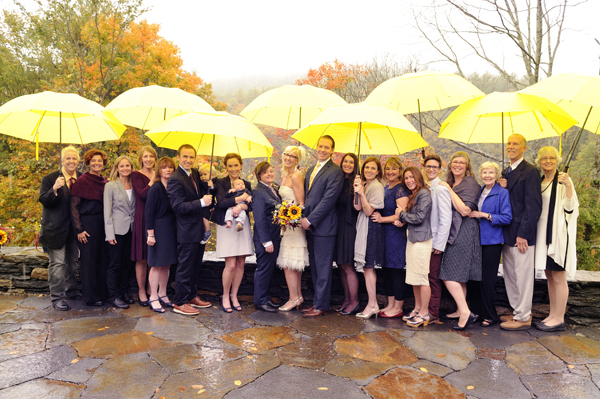 Photography: Molly Cosel Photography
Venue: Montague Retreat Center
Planning and design: Eutopia Events
Hair: Jenursa
Comments
comments