Ashley's wedding – Military bridal beauty
Ashley, one of my October 2011 brides, was a particularly special job for me because it almost didn't happen as scheduled! She and her husband Jeremy hadn't yet had the opportunity to have a reception to celebrate their marriage with family and friends, and so they set a date – and she contacted me right away to learn more and to secure my services.
But immediately after mailing the check, Ashley learned that her military husband might be deployed for a tour abroad – before the wedding. She contacted me and asked me to hold off on depositing the check until they got the official decision, saying that she understood if she ended up losing the date in the interim. Luckily, no one else asked about that particular Friday evening, because a month later, Ashley contacted me again saying that they got the all-clear, and the wedding would proceed as scheduled.
(Civilian couples who might be reading this, just take a moment to appreciate how lucky you are! I can't even imagine how stressful it would be to change plans halfway through planning a wedding, but Ashley was totally down-to-earth about it.)
I did airbrush makeup for both Ashley and her mom, using a palette of soft pinks and lavenders and applying individual false lashes to enhance Ashley's already long, lush lashes. And, to my delight, she was kind enough to share a few of her favorite pictures with me: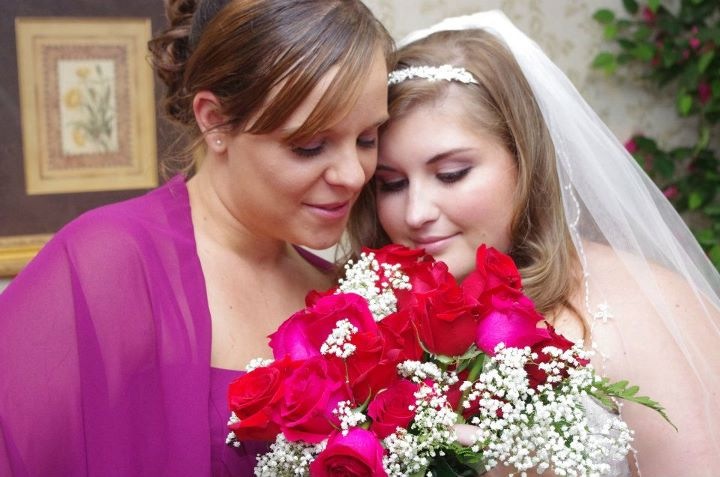 Photos by Brian David Crawford
Comments
comments