Shiri's outdoor bridal extravaganza in the Berkshires
Featured on Ruffled and A Practical Wedding!
Shiri's July 2012 wedding was an amazing event to be part of – everything from the venue (a beautiful, tucked-away family home in the Berkshires) to the colors to the flowers… and did I mention the fire dancing? I'm so glad I got to see all the cool stuff that happened after me and my team left for the day!
Yup, this wedding was a team effort… with 12 beautiful ladies on the roster, I brought my makeup BFF Kristen along – she was a machine that day! And the ever-talented Jen joined us as well to do hair. We worked efficiently in a relaxed atmosphere on the porch, which stayed nice and cool despite being filled with family & bridesmaids enjoying their mimosas on a sunny July morning. After bidding the group goodbye, we had a bit of an "adventure" on our drive home (my GPS got confused when we encountered a bridge that was out, and ultimately routed us through miles of unpaved mountain roads – yikes!) but aside from that, everything went smoothly and the results – as you'll see below – are just breathtaking.
I loved that Shiri knew her face so well – she likes eyeliner, she likes plum tones, and she likes a bit of smokiness – and paired with very clean freckled skin and soft lips, it was the perfect look for her spirited self! I included several close-ups midway through the makeup so you can see the detail of the eyes in particular. As long as it's flatteringly placed and flawlessly blended, you can incorporate deeper shades into your wedding makeup without looking the least bit overdone! (And as you'll see below, I did the eye makeup first – this allows me to clean up any fallout from the smoky eye before doing concealer and foundation.)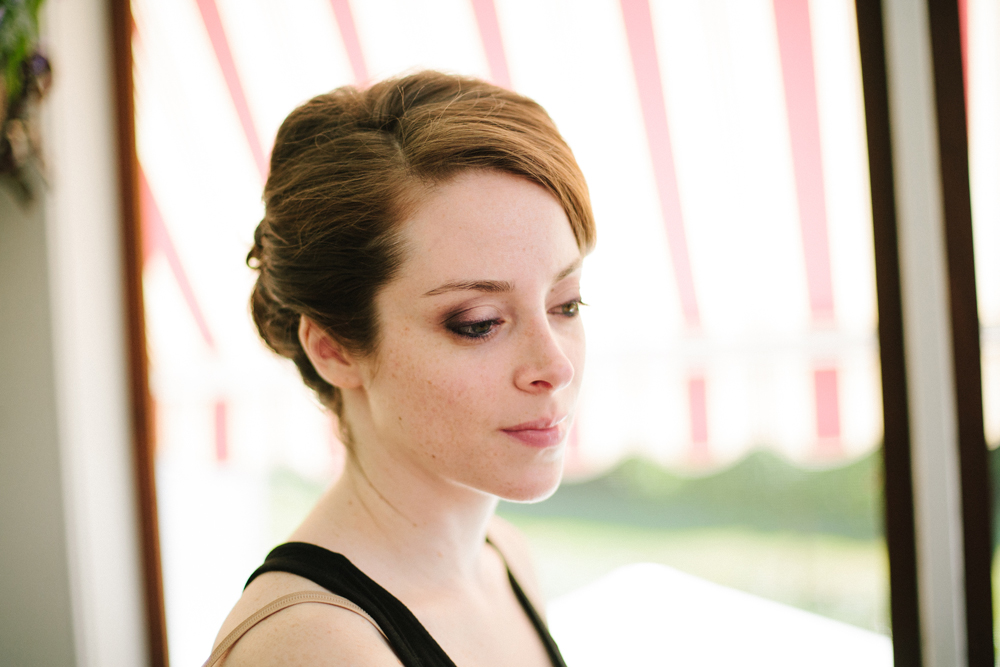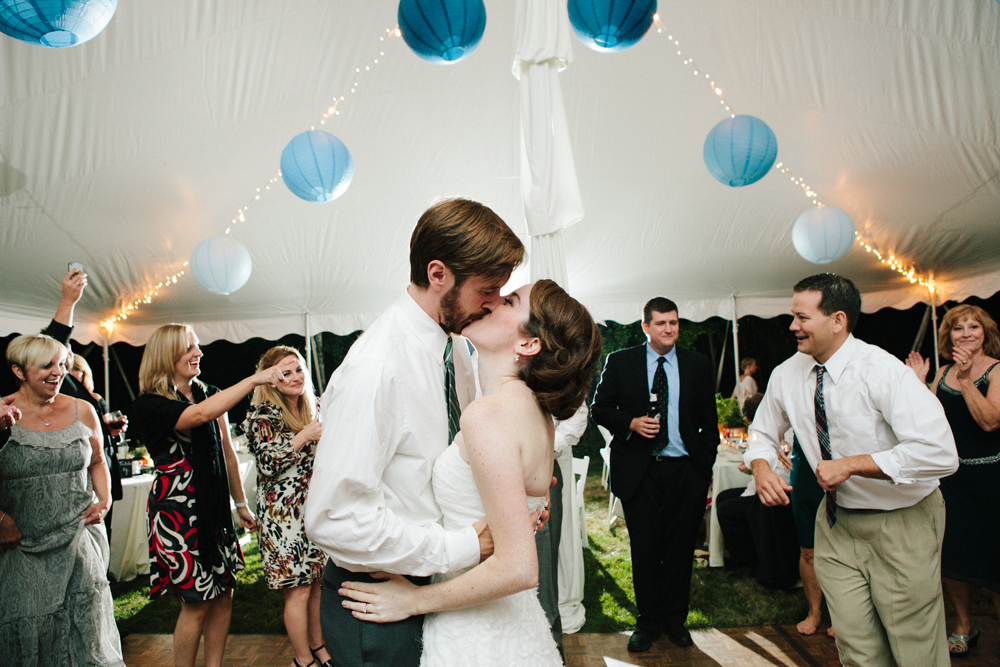 Photography: Levi Stolove
Hair: Jenursa
Flowers: Gillooly & Co. Design
Comments
comments