Boudoir before & after with Dani Fine Photography
I've served as a makeup artist for a few boudoir sessions at Dani Fine's studio in Northampton, and some of my brides have dropped by my own studio to get made up prior to their scheduled photo sessions as well. On a recent trip to the studio, Dani admitted that she'd had a few shoots recently without a pro makeup artist and, as a result, the retouching required to correct mistakes and blemishes ended up costing more than makeup services would have in the first place! She wanted to demonstrate to her clients the value of hiring an artist for boudoir and other professional photo sessions, and suggested doing a before & after.
I agreed that was a great idea, but cheekily suggested that she put her own face on the line. To my delight, she agreed. When the day arrived, I curled her hair and created a makeup look with a little extra boudoir-style va-va-voom: big wispy lashes and smoky eyes, with soft makeup elsewhere to showcase Dani's naturally lovely skin.
This look was all about the eyes: lifting them upwards and outwards to make them look bigger (without overwhelming them), as well as giving them a sexy smoulder. I also did some subtle contouring to enhance Dani's cheekbones and jawline, and lightly defined her brows. She pulled off the look beautifully: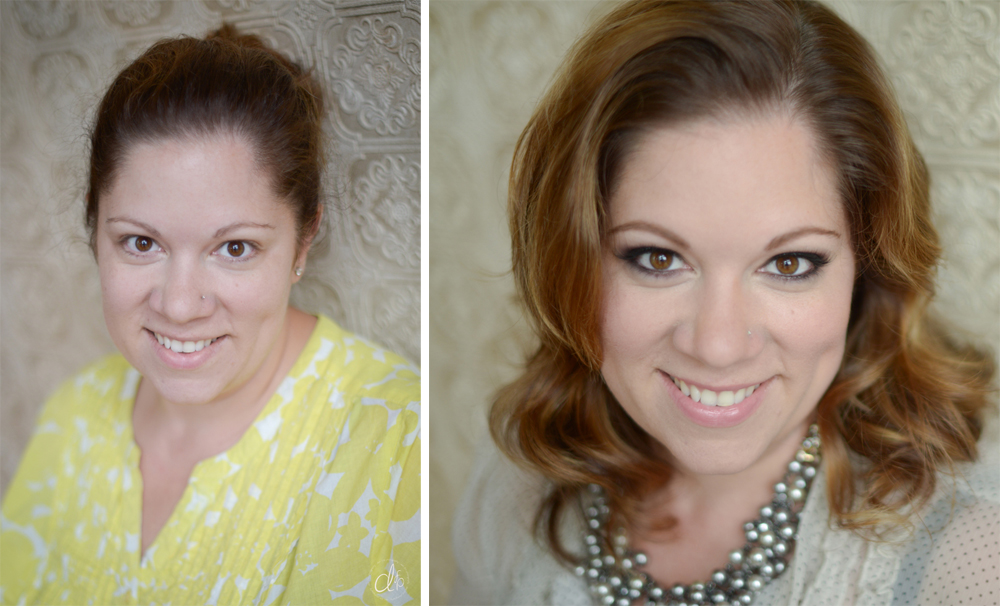 You can read Dani's blog entry about the shoot here.
Comments
comments