Kaitlin and Taryn's Wedding At Stanley Park in Westfield and Open Square in Holyoke MA
In terms of describing this fabulous August wedding, I can't do much better than Kaitlin & Taryn's Save the Date, which read:
Two Brides
A Wedding
Booze, Food, &
Bad Dance Moves.
You In or What?
Both gals opted for a natural look with very subtle makeup to complement their vivid wedding colors (bold greens & purples – check out the tulle peeking out from Taryn's dress!)
(UPDATE: This wedding is now featured in the premiere issue of Love Inc. Magazine!)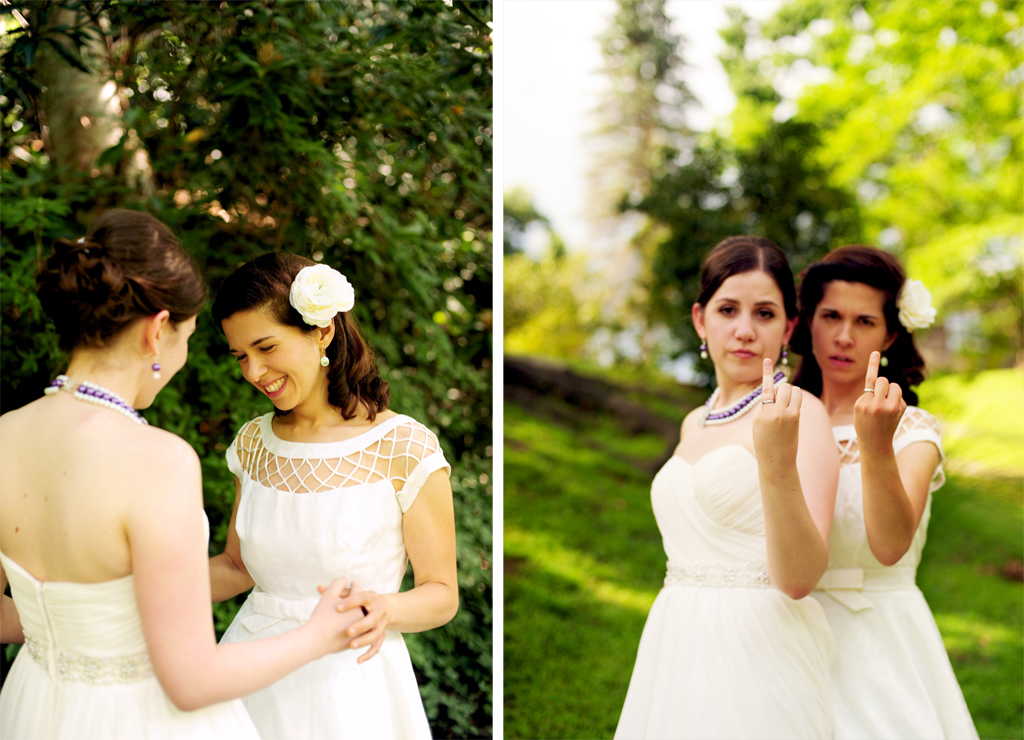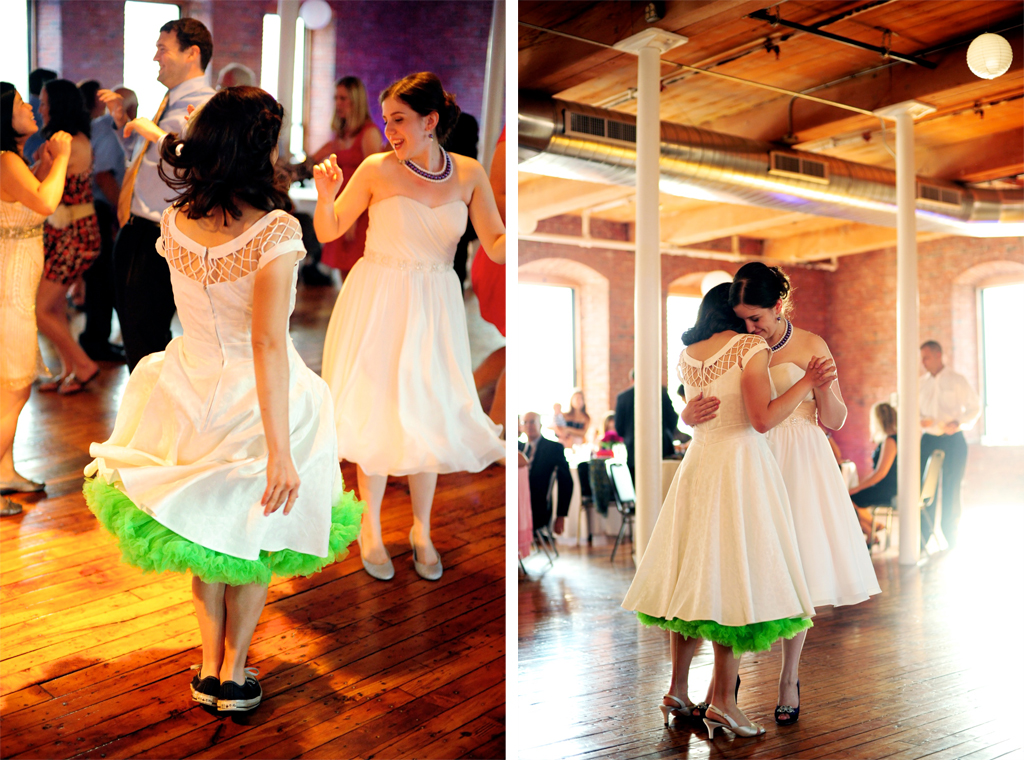 Photography: Justine Johnson
Ceremony: Stanley Park, Westfield MA
Reception: Mill 1 Open Square
Flowers: Durocher Florist
Catering: Portabella Fine Foods
Wedding Stationery: Hi-Lighter Inc.
Comments
comments