Carolyn & Dave's wedding
As seen on
I was absolutely giddy when I saw these images from Sandra Costello/Studio SMC – they are just brimming with personality and did a beautiful job capturing the bride Carolyn's unique spirit, craftiness, and sense of fun. I had a fantastic time doing makeup for Carolyn, her mom, her mom-in-law, and one of her bridesmaids back in October – they were all easygoing, funny, and were enjoying themselves thoroughly! I loved all the details, and I've been looking forward to sharing.
Carolyn has amazingly smooth, porcelain skin and opted for a very natural look: subtle foundation, a little neutral eyeshadow and brown eyeliner, and a rosey-pink blush & lipgloss. I loved that she rocked her glasses down the aisle, saying that it just wouldn't be her face without them!
Here's me putting the finishing touches on Carolyn's glowing face:
I don't know the first thing about flowers, but I know what colors I like, and I was absolutely in LOVE with her bouquet by Edge Floral Design:
LOVE the birdcage veil! Several of my brides wore them this year; it's such a cool accessory: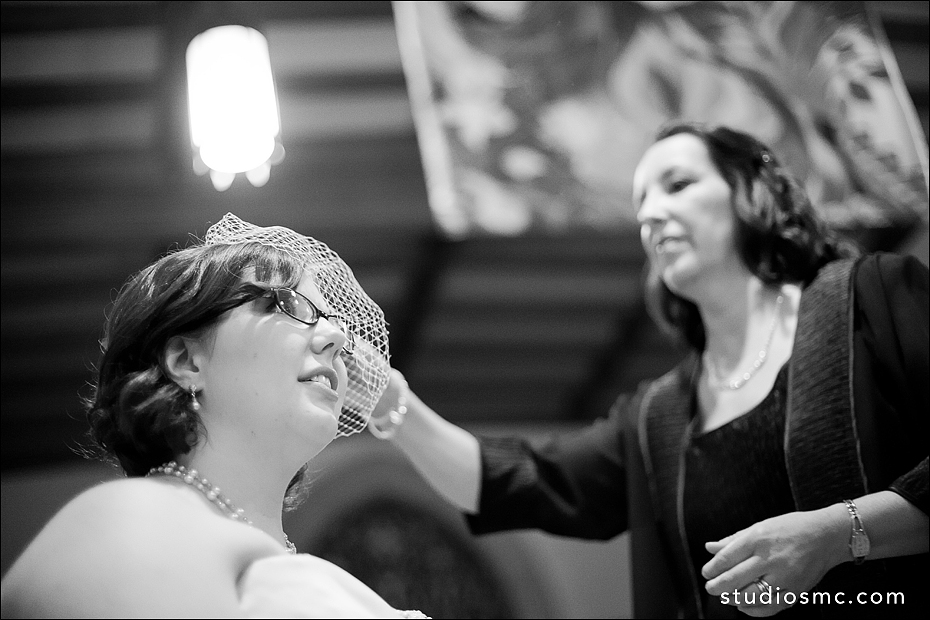 Carolyn's beautiful dress came from Pearl Bridal, one of the most stylish bridal boutiques in the region:
Celtic handfast:
Carolyn hand-embroidered this parasol herself!
Continuing on the Autumn color theme, check out the mouth-watering reception cupcakes!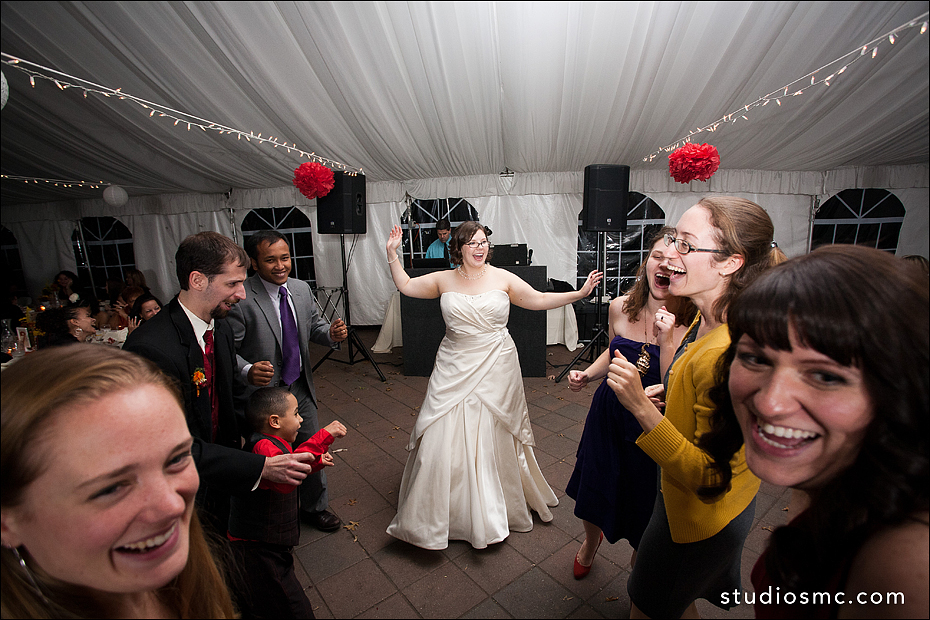 Want more? Click here for Sandra's blog entry & a complete gallery of images! (Confession: I think I must have viewed that entry fourteen times already. Sandra, you are the best!)
Comments
comments