Cherry pie themed stock photo shoot with Lynne Graves
(I dare you to look at these photos without getting that Warrant song stuck in your head!)
When lifestyle photographer Lynne Graves told me about her vintage-kitsch stock photo shoot idea featuring bright colors and a yummy cherry pie, I was immediately on board. She found the perfect model, too – professional food and event photographer Lena Teveris who also happens to be a gorgeous redhead and a natural in front of the camera. Lynne baked the perfect cherry pie for the occasion and supplied the vintage cherry-print apron; I brought my makeup kit and a handful of bobby pins to create a loose side chignon, and I painted her nails red, too.
For the vintage-inspired makeup, I let the softer colors in the apron influence my choice for Lena's lips. So instead of giving her a fire-engine red pout, I opted for a softer coral-red that worked beautifully with her warm complexion (I used a coral pencil by Three Custom Color and a LipSurgence tint by Tarte called "Lust").
This shoot was so playful and fun, and definitely activated my sweet tooth! (Not that it takes much to activate my sweet tooth.) I can't wait to see the framed prints posted in Lynne's studio.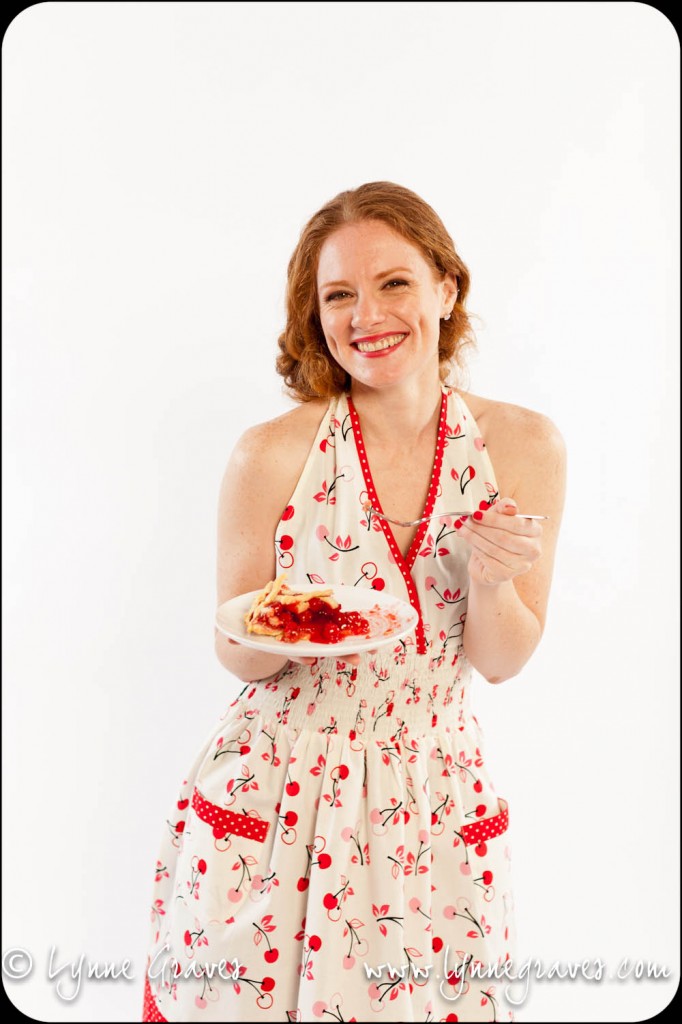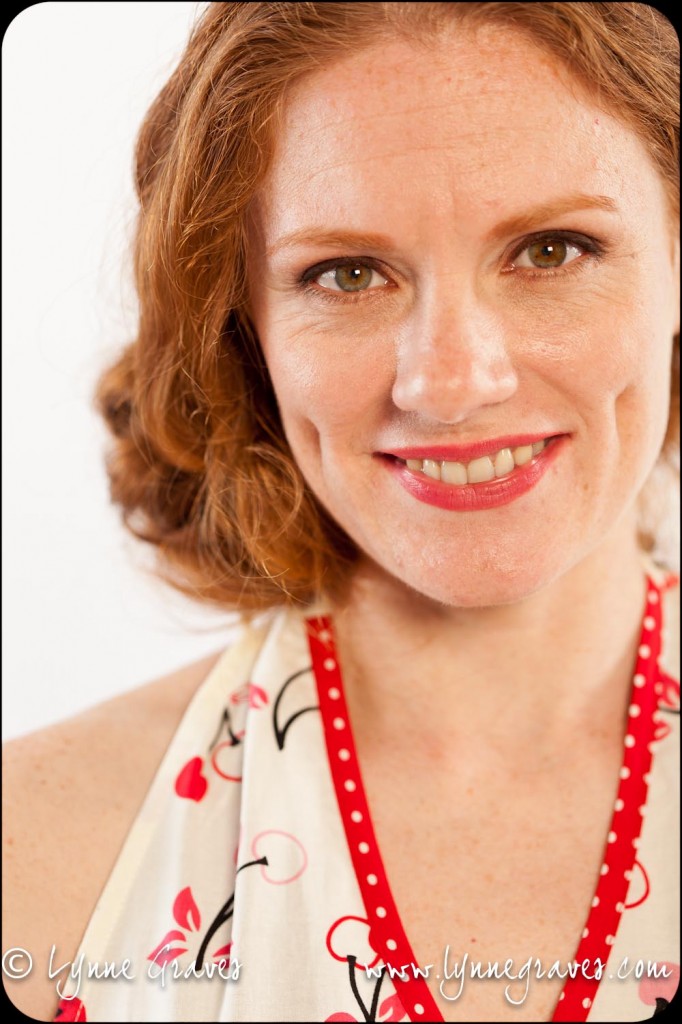 Comments
comments