Kerry-Beth & Fran's Celtic Wedding
Featured on Offbeat Bride!
Kerry-Beth is someone I'm honored to call both a client and a friend, and I was so pleased when she shared her wedding photos with me – I love the Celtic traditions that were featured throughout the ceremony! She married her partner Fran in October last year, and hired me to do makeup just for her. We had a wonderfully relaxing morning getting ready at the Hotel Northampton.
Kerry-Beth has had alopecia (hair loss) since her teens, and wanted natural-looking makeup with eyelashes and eyebrows to match her gorgeously styled wig. She encouraged me to share her photos so that other people with hair loss can see their options. Here is a before & after from our makeup trial:
I used a combination of matte eyeshadow (for the shape) and pencil (for individually drawn-on hairs) to create eyebrows that looked 3-dimensional. We experimented with both individual false lashes and a strip lash, ultimately opting for a natural-length strip because it held its shape better. (Tip: If you have few natural lashes to lend support for and disguise the falsies, be sure to select lightweight lashes with a clear base or knot-free individual clusters, and use eyeliner to define the shape of your lashline.)
But enough words… enjoy a selection of Kerry-Beth's wedding photos. Sláinte!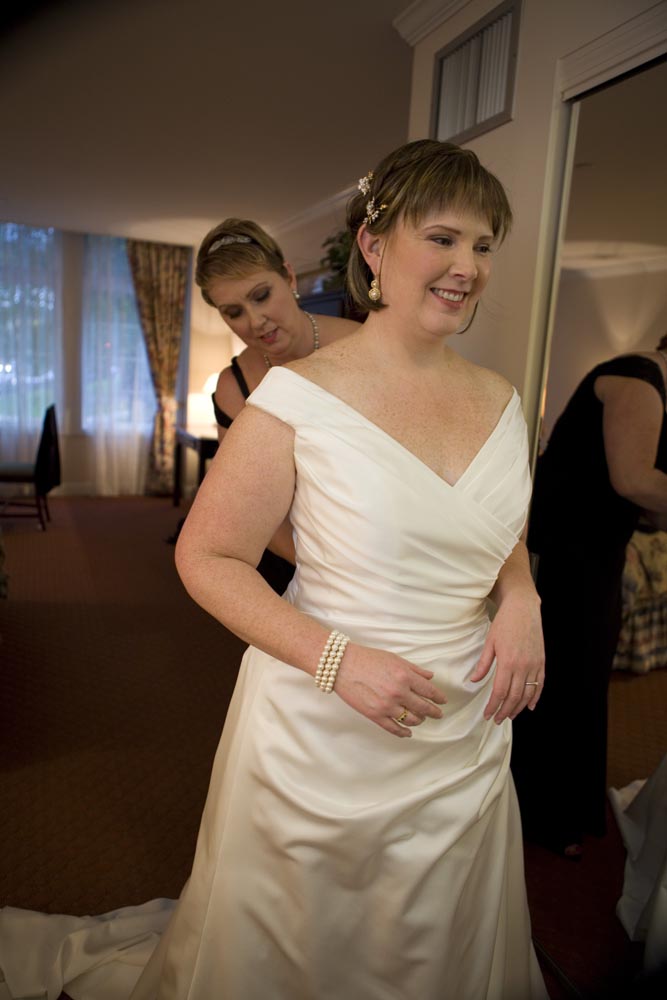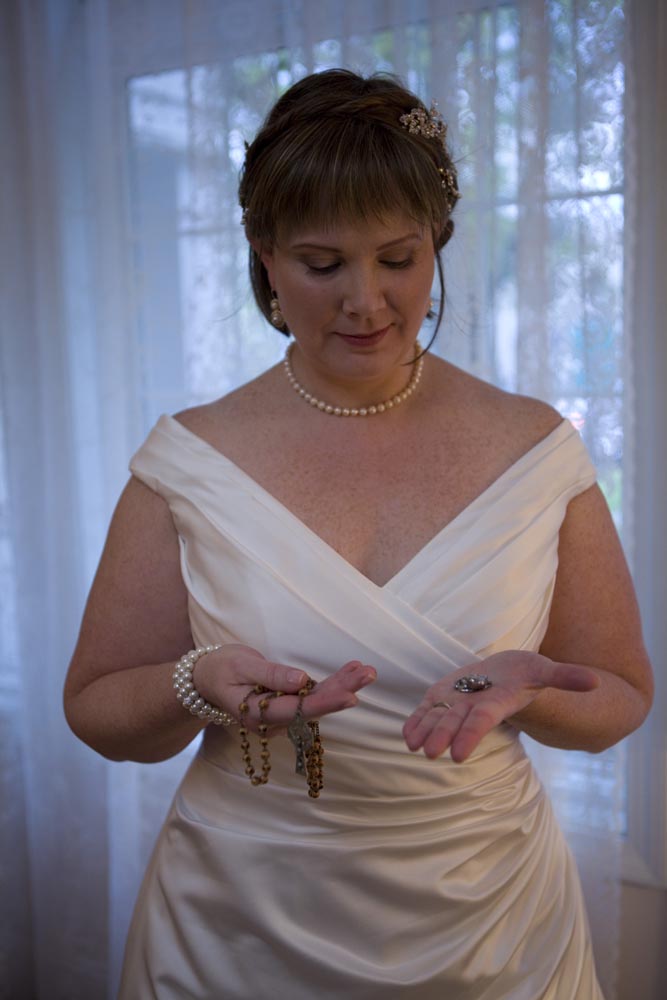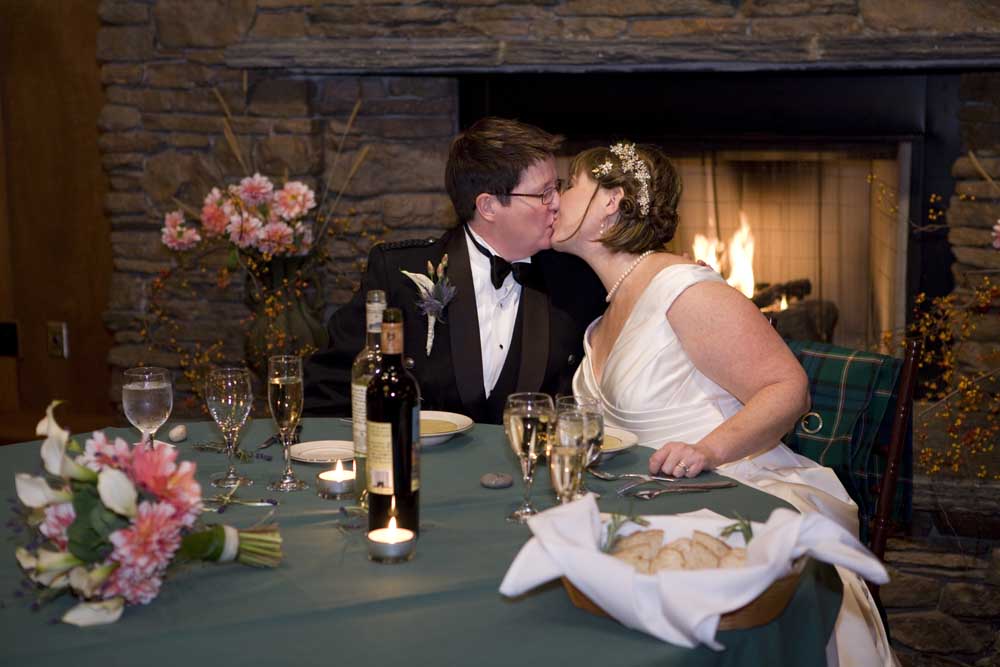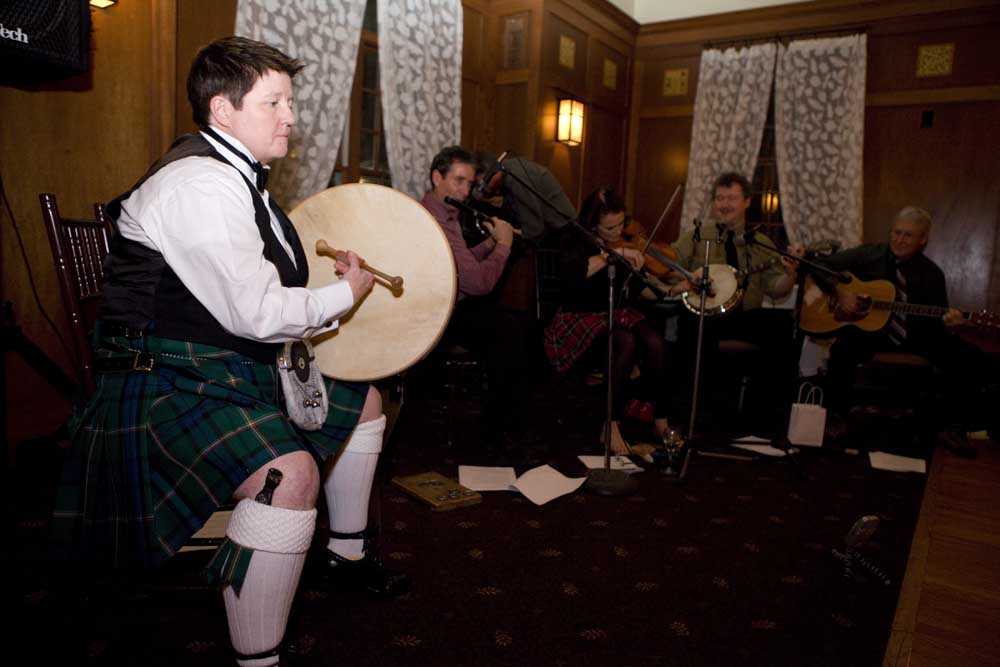 Photography: Christina Sheppard, Luxe Photographics
Ceremony venue: Unitarian Society of Northampton & Florence
Reception venue: The Garden House at Look Park
Dress: David's Bridal
Hairstyling: Barbara Ween, Visage Salon
Bagpipes: Frank Toscanini
Flowers: Red Fire Farm
Band: Last Night's Fun
Comments
comments