Aracelis's wedding at Smith College Alumnae House and Look Park
I have the pleasure of working with a number of brides who are Five College alumni, including many who moved away after graduation and then subsequently return for their weddings. (The Valley is just one of those places that makes its mark!) Aracelis, who now lives in New York, is a Smith alum who doesn't normally wear much makeup, so during our consultation I reassured her that I would be enhancing, rather than changing, her features: subtly flushed and highlighted cheeks, a blended wash of earthtones on the eyes, and a soft color on the lips. Paired with the braided updo, Grecian crown, and flowing gown, she looked positively ethereal!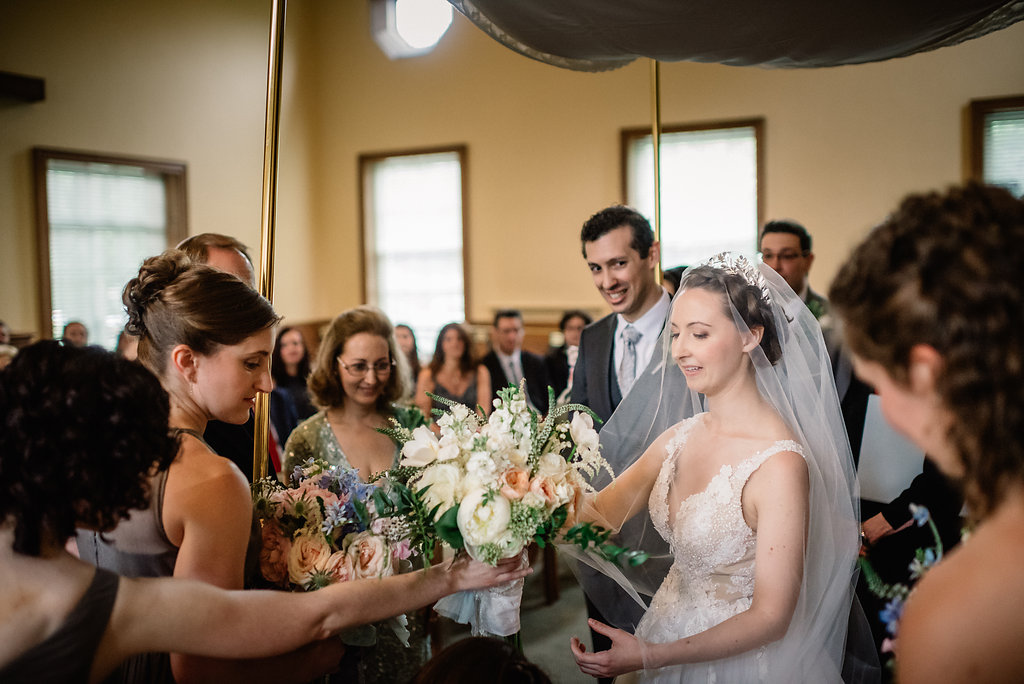 Ceremony: Smith College Alumnae House
Reception: Look Park
Photography: Love+Perry
Catering: Seth Mias
Planning: Events by Jackie M
Officiant: Rabbi Devorah Jacobson
Ceremony Music: Bel Canto
Reception Music: Those Guys
Florist: Badger's Flowers & Co.
Hair: Christina & Michelle, Michelle Anne Hair Design
Baker: Pete's Sweets
Comments
comments