Furever Yours animal rescue benefit event at La Notte Restaurant in East Windsor, CT
Anyone who knows me knows that I'm an animal freak, and almost anyone who has been to my studio has met my much-loved (and very spoiled) rescue mutt, Edie:
I'm very passionate about animal welfare and am strongly in favor of adopting pets that need homes, rather than shopping at pet stores. I was looking for opportunities to support these efforts with my business this year, and one such opportunity popped up for Valentine's Day, at local restaurant La Notte:
Furever Yours is a dinner/dance that benefited local rescue organization Bandit's Place, and it seemed like such a perfect fit that I decided to be a sponsoring vendor. I had my usual event set-up (gallery slideshow, cards & goodies) but wasn't really there to do business; mostly I chatted with people and checked out the raffle items: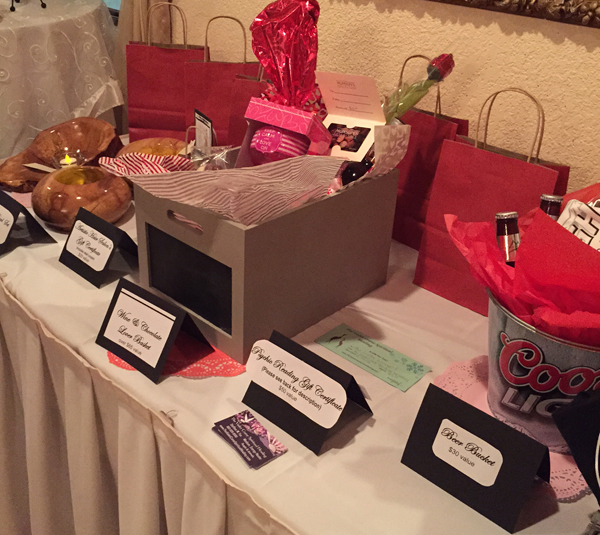 The place settings were cute, too – Valentine's themed (with tasty edible centerpieces) and decorated with a picture of a different rescue dog on each table:
I had a lot of fun, and even ended up winning a basket full of craft beer (yum):
Despite the snowy evening, the event was very well-attended (over 100 people showed up), and $2770.00 was raised for Bandit's Place.
Next up: the PAWSCARS dinner & fashion show on 2/28/15 at the Mass Mutual Center – I'm sponsoring and doing makeup for the runway show! Stay tuned…
Comments
comments